Did you know?
"Barn Raising" was a common practice in 18th and 19th century rural Northern America.  A barn was a necessary structure for any working farm, but they were also very large and costly projects.  The practice of "raising a barn" not only helped the family in need, but also strengthens the bond between community members and reinforces the values of mutual support and cooperation.  The idea that "many hands make light work" is still relevant today.  Though we might need to hire a contractor to do the actual "raising" of our barn, the need of a community coming together to help support the cause is still as important today as it was hundreds of years ago.  So help us 'Raise' the Barn by donating today!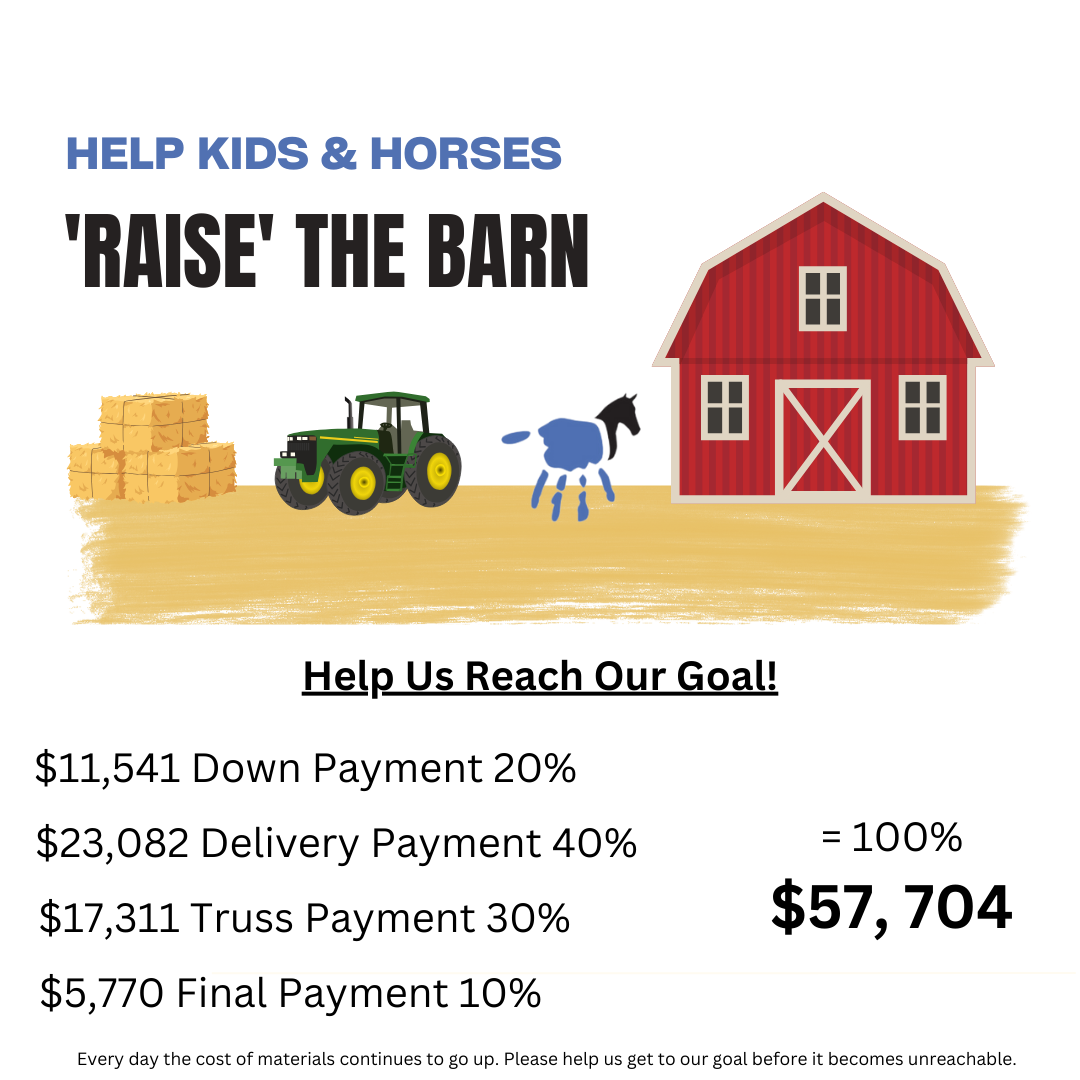 Why are we 'Raising' the Barn?
Our powered farm equipment is currently occupying half of our hay barn; and exposure to the harsh elements causes extreme wear and tear, which effects the life span of the equipment.
Our equipment is necessary for the daily care and upkeep of the ranch and herd. Without these machines, our hard working staff and volunteers would struggle to provide the effective and efficient care for our horses and the facility; which would greatly impact our ability to provide services and programs to our students.
Not only will a new barn protect our equipment, but it will also free up space in the hay barn, and increase food storage for our herd. This reduces the cost and frequency of deliveries, and keeps more money going back into our programs. More storage for food also reduces the risk of delays and delivery issues during winter months.
Our ability to continue providing consistent and quality care for our equine partners and our students is important to the success of our programs.
Your help makes our mission POSSIBLE!