What is Physical Therapy?
Physical therapy is led by a licensed physical therapist and targets skills such as balance, strength and coordination. The aim is to reach functional goals such as improved walking, stair climbing or running in a game of soccer.
According to the American Physical Therapy Association (APTA), "Physical therapists (PTs) are highly-educated, licensed health care professionals who can help patients reduce pain and improve or restore mobility- in many cases without expensive surgery and often reducing the need for long-term use of prescription medications and their side effects."
What is Unique about Physical Therapy at Kids & Horses?
Typically, our physical therapy sessions incorporate both traditional clinic-based techniques and hippotherapy. Hippotherapy is a treatment strategy that utilizes the movement of the horse to achieve functional outcomes. The treatment tool can only be utilized by a licensed physical, occupational or speech therapist. Research shows that the rhythmic and repetitive motion of the horse provides sensory input to clients that are similar to human movement patterns of the pelvis while walking. It has been shown to improve core stability, balance, posture, mobility and function. Hippotherapy can be beneficial for all ages, from children of at least 2 years of age to those in their 70's. There are a variety of diagnoses treated, such as Cerebral Palsy, Multiple Sclerosis, Traumatic Brain Injury and Stroke. Hippotherapy may not be appropriate for everyone. Therefore, each client is given a thorough evaluation to determine if hippotherapy is an appropriate treatment strategy for that individual. Sessions are typically spent utilizing hippotherapy for the first half and traditional treatment strategies in the gym the second half. The full hour may be spent in the gym during inclimate weather and when the horses have scheduled breaks.
"Utilizing hippotherapy as a treatment strategy is my passion- it's pretty much the reason why I became a physical therapist.  It is not only an extremely effective treatment strategy, it's also fun for the client. Many of my clients are children who have never experienced a normal gait or been able to move freely like many of their classmates and friends. They also have so many doctors appointments and therapies daily, which is wearing on them. When they sit on top of a horse, they are experiencing normal gait and how it feels to move freely. Their bodies are accommodating to this normal gait pattern and their muscles are strengthening, without them even knowing! In a 30 minute session incorporating hippotherapy as a treatment strategy, more than 1,000 repetitions of normal gait is given to the client to accommodate to which, can't be replicated in a gym."
What is the frequency?
Physical therapy sessions are most commonly 60 minutes, once per week. Typically, gym-based treatment methods are used for 30 minutes and hippotherapy for 30 minutes.
What is the Cost?
We are in-network with Medicaid and Hometown Health. Medicaid typically covers 100% of the cost. Private in-network insurance plans typically require co-pays and cover the rest after deductibles have been met. Out-of-network insurance plans may be able to be billed out-of-network. Some insurance plans do not cover therapy services or have limitations. In this case, you may talk to the therapist about what would be the best payment option for you.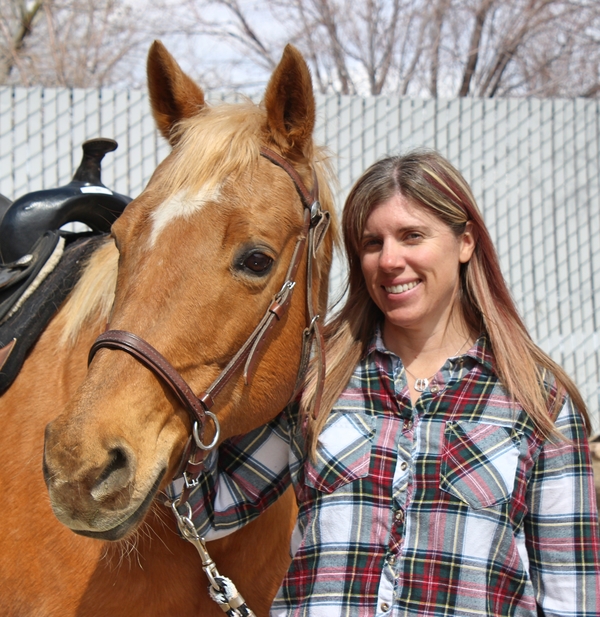 Erin Vaillancourt, PT, DPT, HPCS 
Founder of New Light Therapy, LLC
Erin's passion for horses and horseback riding started at the young age of 7 and has continued throughout her life. She became very involved with Special Olympics and working with individuals with disabilities in high school while volunteering with her sister's, Special Olympics teams.  
While performing her undergraduate studies at Azusa Pacific University, she heard about physical therapy incorporating hippotherapy as a treatment strategy and it was a perfect fit: a career that would combine her love for helping people with disabilities, passion for horses and being outdoors. She performed a 6-week internship at the National Center for Equine Facilitated Therapy during her studies, where she received intense training in the use of hippotherapy as a treatment strategy.  Erin received her Doctorate in Physical Therapy degree in 2005 from the University of the Pacific and has been practicing in the Carson Valley since then. She has completed her Level II hippotherapy coursework from the American Hippotherapy Association and has completed her certification as a Hippotherapy Certified Specialist. Her use of hippotherapy as a physical therapy technique has proven to be an integral part of rehabilitation for many patients with neuromuscular disorders as well as those with balance deficits and difficulty with postural control.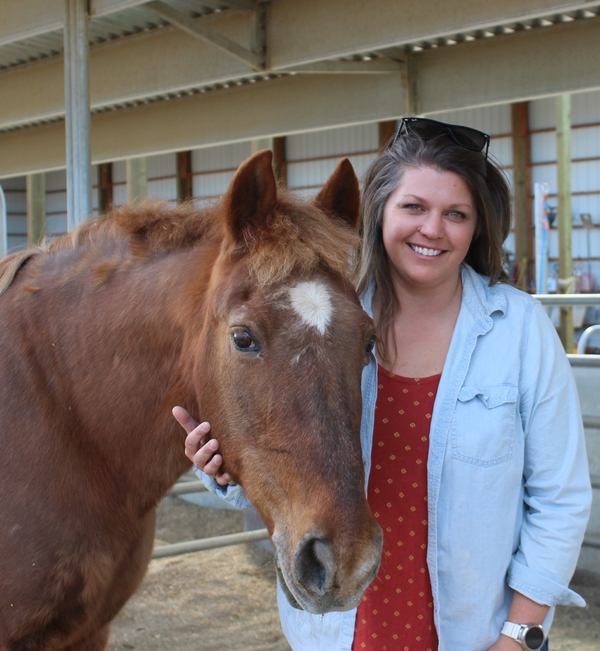 Erin was raised in San, Diego California. Erin graduated from Chapman University in 2006 with her Doctorate of Physical Therapy (DPT). As a young child she started riding horses. Her main events and disciplines were Hunter/Jumpers and Dressage. Erin and her husband moved to Gardnerville for the fresh air and the beautiful scenery, as well as it being the perfect place to raise their children with a simpler lifestyle. She has grown to love the people and especially loves having all four seasons! Erin joined the team at New Light Therapy in August 2019 and also works part time at Nevada Early Intervention treating children 0-3 years old.