Kids & Horses in the Media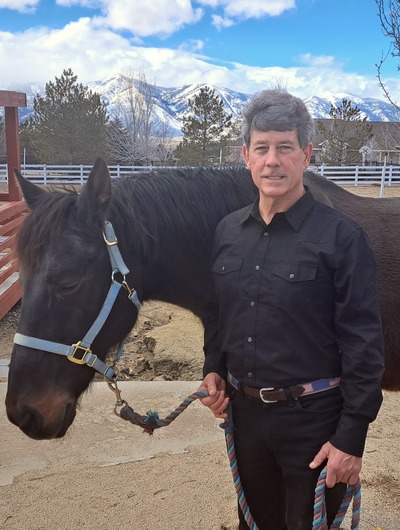 Kids & Horses Welcomes New Executive Director
Kids & Horses has been proudly serving the Carson Valley and surrounding areas since 1999, providing adaptive riding lessons and equine assisted therapies to children and adults with special needs.  It is with much excitement that we introduce our new Executive Director, Farmer Wilson, to our amazing team. 
Farmer has been volunteering his time for the past two years, assisting with student lessons, and sitting on the Board of Directors.  His passion and dedication to the work that happens at Kids & Horses, along with his extensive experience as a working farmer and business owner, make him highly qualified for the position.   
"I am excited and honored to join Kids and Horses as the new Executive Director. With its rich history in this community and the impact made by an incredible board of directors, staff, volunteers, and team of therapists, this organization will continue to see success through the dedicated work of so many enthusiastic individuals. 
As a weekly volunteer for the past two years, it's been an honor and a privilege to witness the progress, smiles, and laughter of our participants.  I look forward to continuing to work with our amazing staff and volunteers to grow the programs and services we provide to best fit the needs of our community.  I invite anyone to reach out to me at [email protected] to visit our beautiful facility and to see first-hand what makes Kids & Horses so special." 
You can also visit our website at www.kidsandhorses.org for more information on our programs and services, or to learn about our latest fundraising campaigns and volunteering opportunities. We hope to see you there!