Serving those with special needs in our community – Kids & Horses was founded in 1999 and is one of only two premier PATH certified therapeutic riding centers in Northern Nevada, an area where children and adults with special needs are under-served.
Education resource for the community – All members of the community are welcome to join us to visit or volunteer – providing an avenue to come together for fun, learning, growth, and to share our passion for our students, our horses and the outdoors.
Giving horses a second chance – Many special horses have been chosen as therapy horses and have advanced to this new, specialized career with Kids & Horses.
Kids & Horses delivers enormous value with modest financial resources. The organization's founder, Sam Waldman, believed so strongly in the value of equine therapy that he established Kids & Horses with his own funds, at his own ranch.
Recent Blog Posts
Learn from the top thought leaders in the industry.
Talking to a Child about Illness in a Horse By: Jane Sandwood They say that the one bad thing about horses is that they have a relatively short lifespan, and when children are involved, illness or loss of a beloved horse can be devastating. Of course, horse owners are...
Sonora (age 6) with dyslexia began occupational therapy here on the ranch on 1/18/18. Sonora's mother reported on 02/15/18 that a light bulb went off for Sonora and she is now reading full sentences. This was after 4 visits of occupational therapy, utilizing...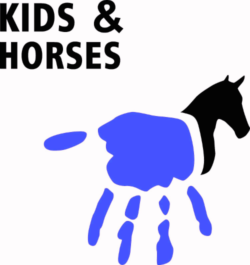 Thank you, NV Energy, for your donation of $6,300! Without out our generous donors, our program wouldn't be what it is today.
Don't Be Shy. Get In Touch.
If you are interested in working together, send us an inquiry and we will get back to you as soon as we can!