Volunteers are the backbone of our program!
Without them, our program would not be possible.
Each rider begins with one Horse Handler and two Side Walkers.
"Awesome, enlightening, and therapeutic (for me!). I am in awe."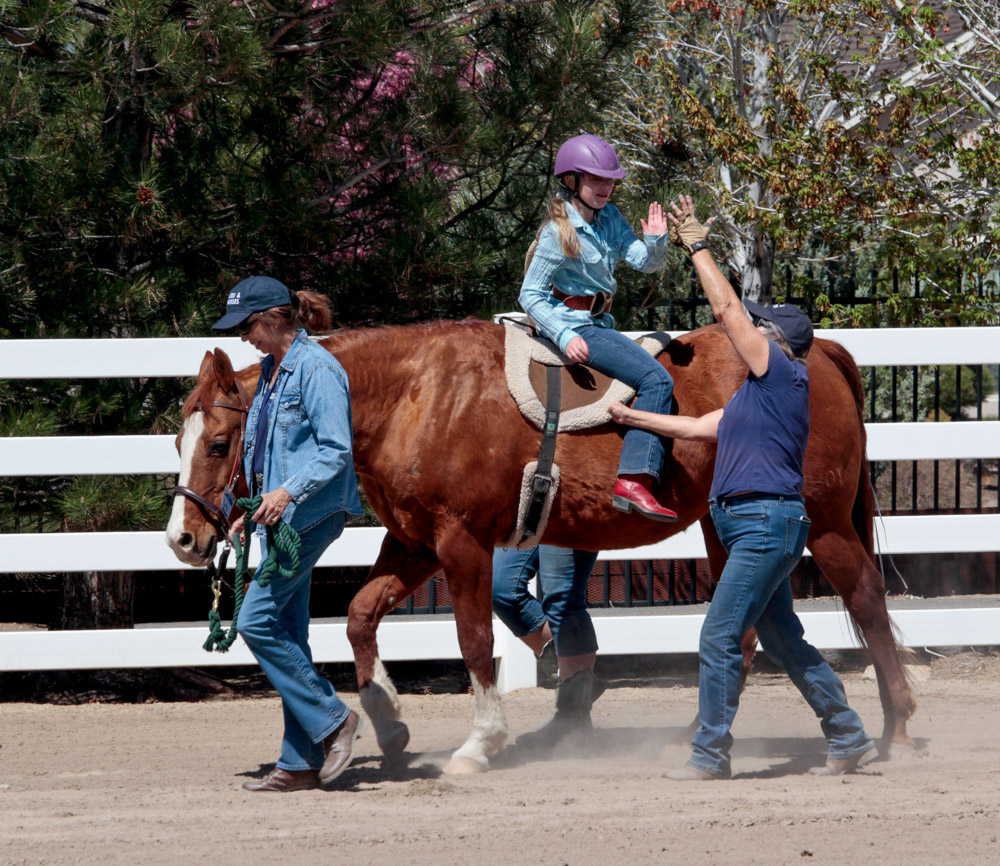 Help as a Side Walker
Side Walkers walk alongside participants as they ride. The purpose of a Side Walker is to help keep the rider safe and assist their participation.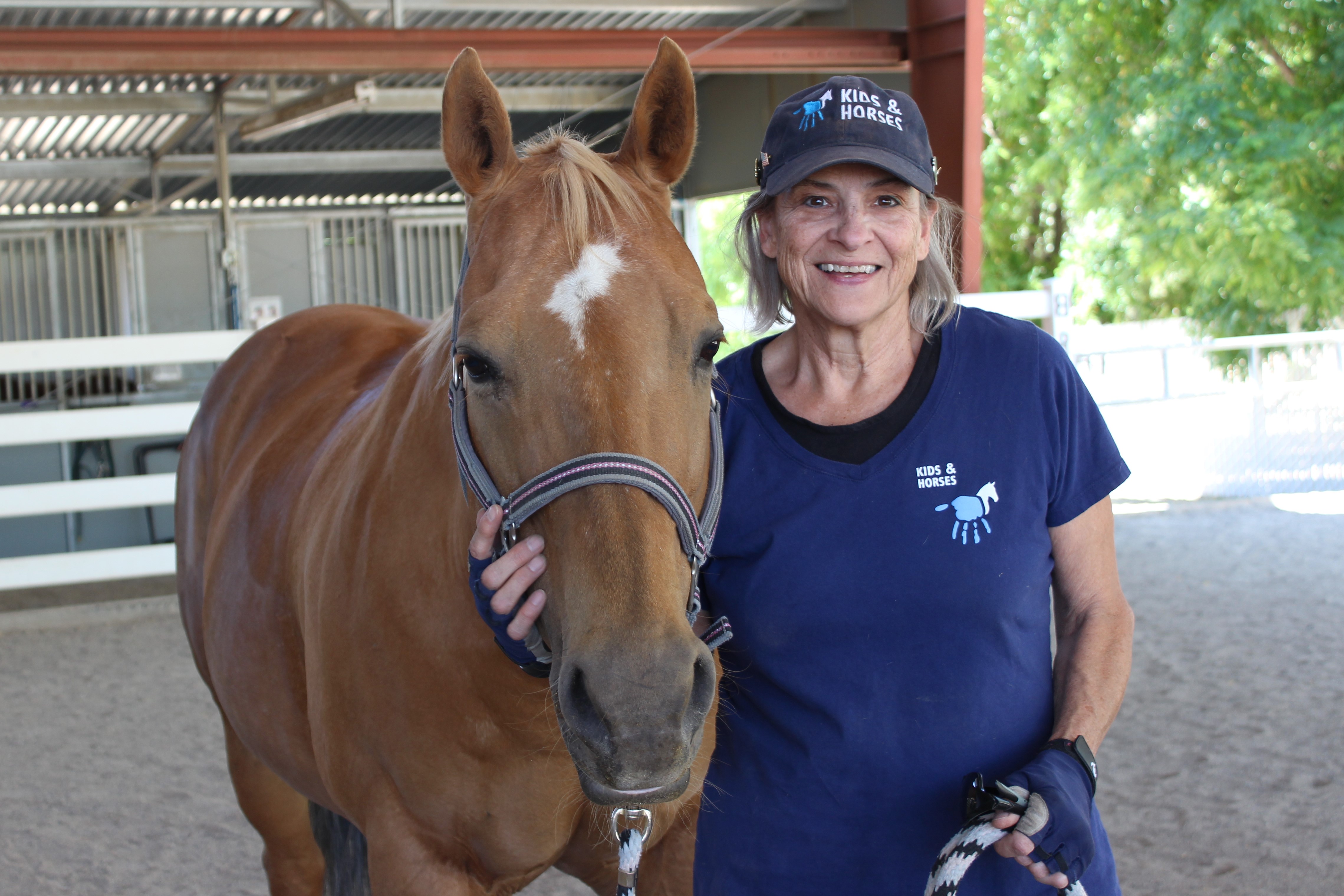 Become a Horse Handler
Horse Handlers guide horses while clients ride by leading or long-lining. A Horse Handler grooms, tacks and handles the horse during the therapy session or adaptive riding lesson.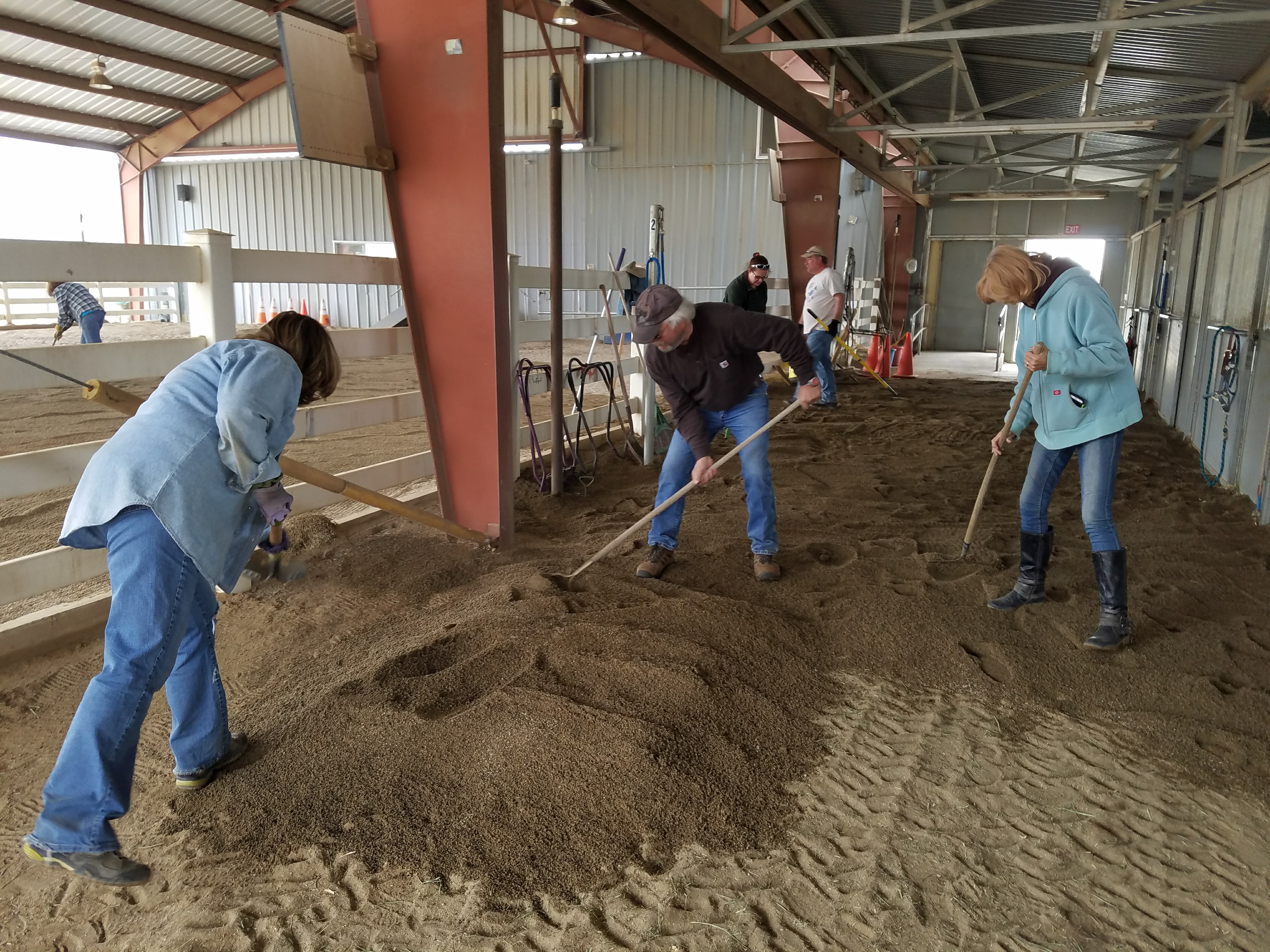 Serve on the Facility Crew
Facility Crew members help maintain our nearly 6-acre ranch! Responsibilities can include but are not limited to, cleaning our building, weeding, maintaining fences, ranch repairs, etc.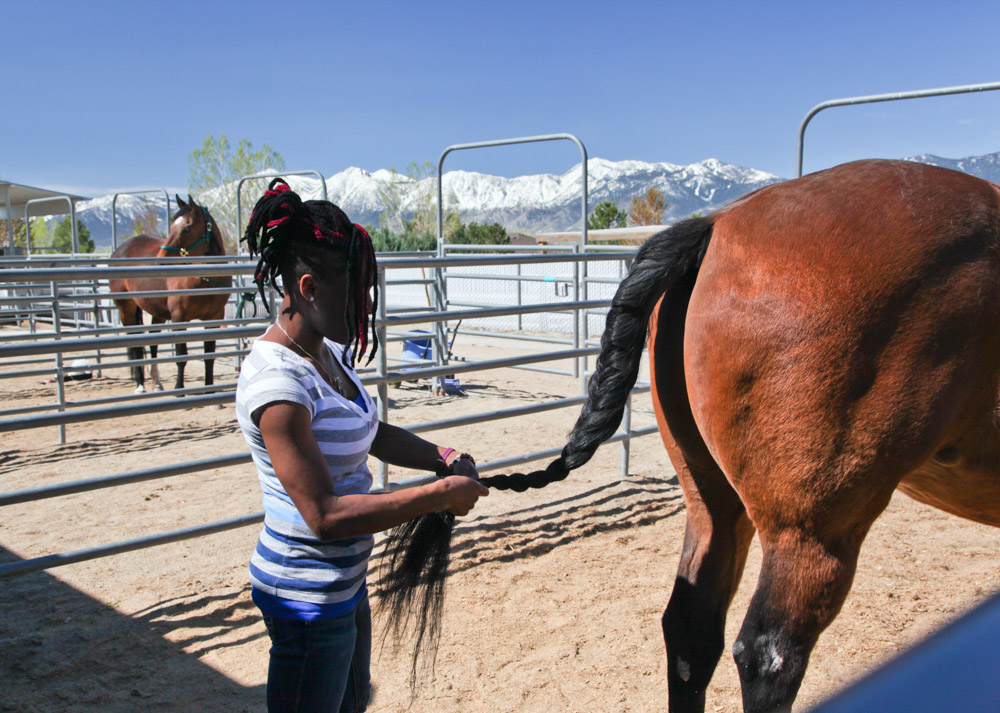 Join the Equine Crew
Equine Crew volunteers may help with turning-out horses, preparing horse lunches, feeding, manure pick-up, etc. Horse experience required. 
Volunteering at Kids & Horses is fun and rewarding!
How do I become a volunteer?
If you are interested in becoming a volunteer, please complete our Volunteer Application. You may also email info@kidsandhorses.org or call 775-267-1775.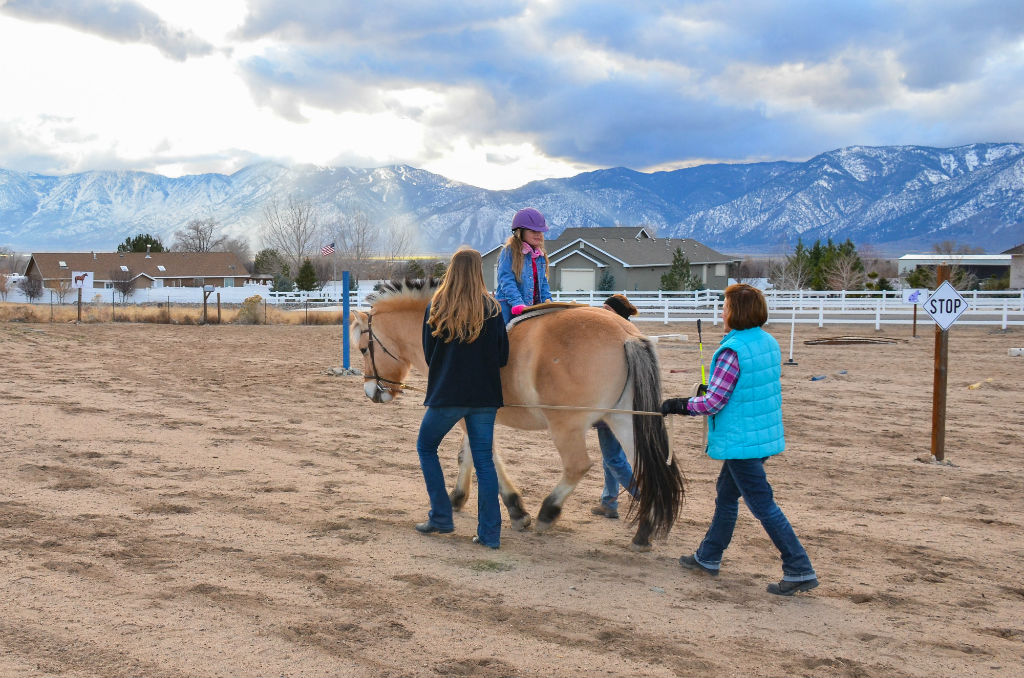 Volunteers in Action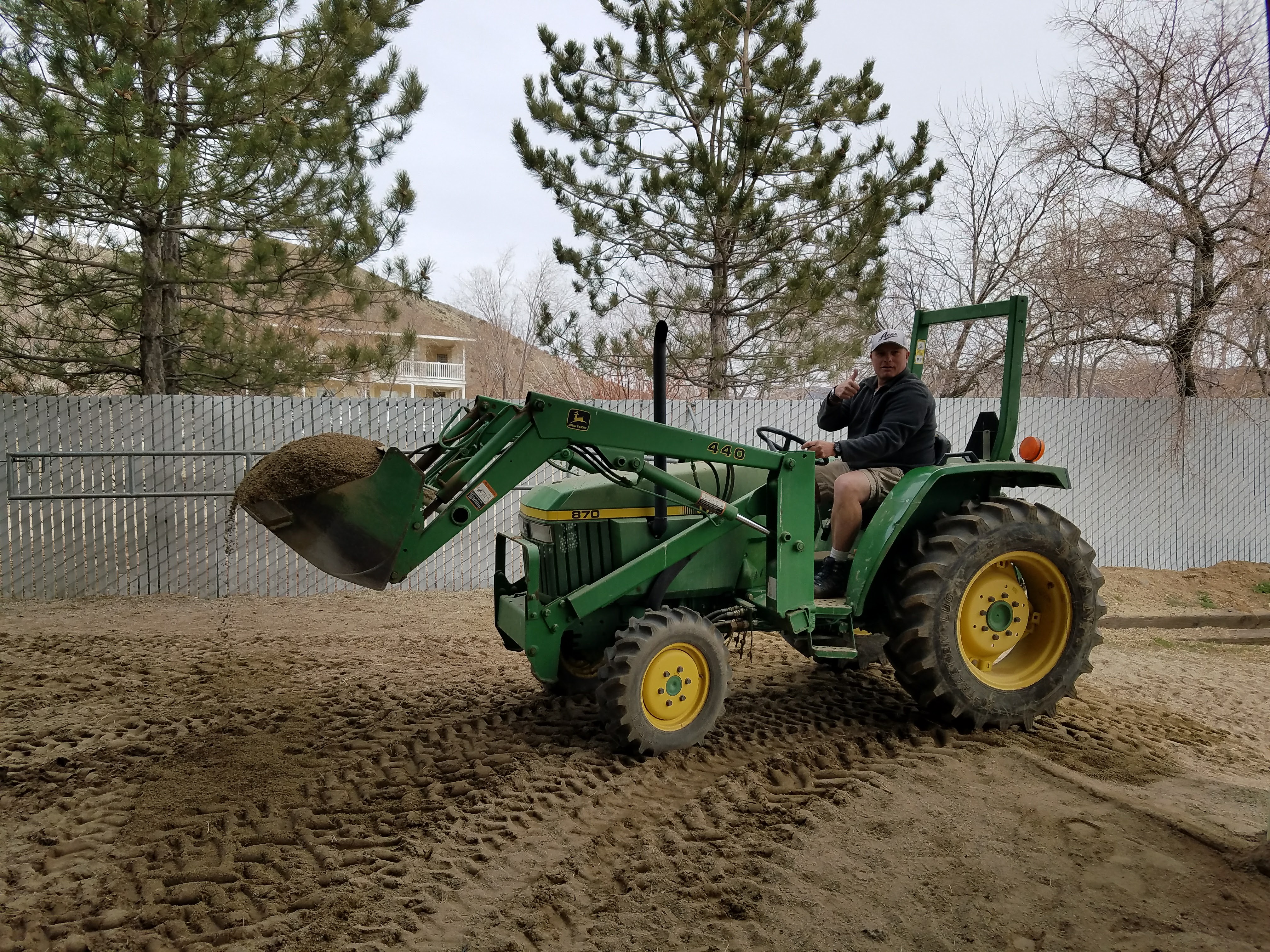 Volunteers in Action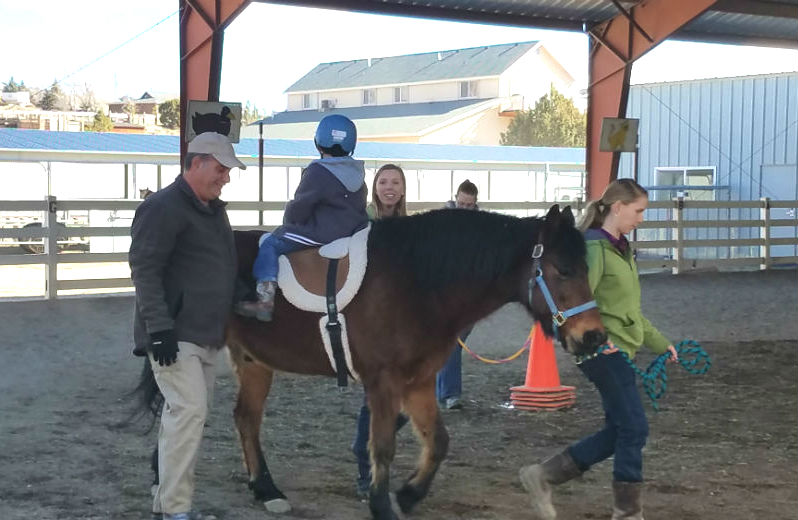 Volunteers in Action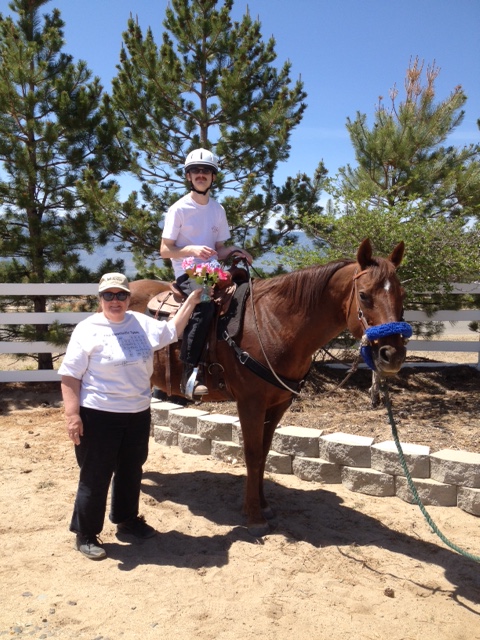 Volunteers in Action