"Awesome, enlightening, and therapeutic (for me!). I am in awe."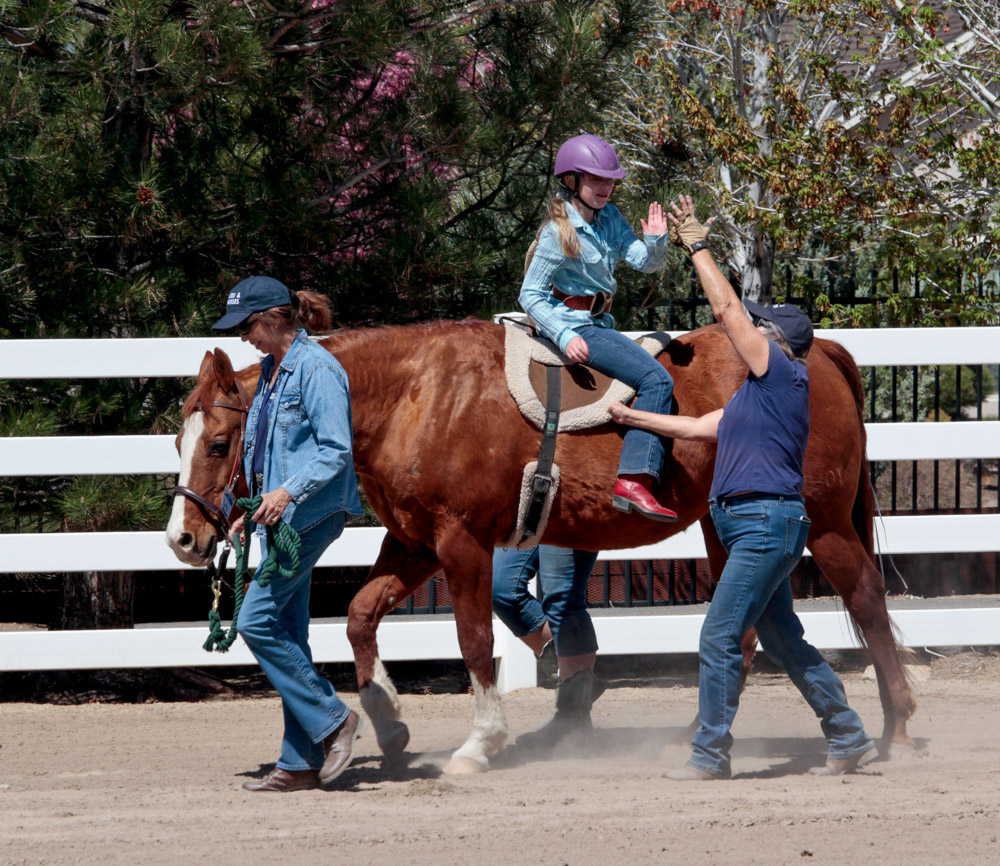 Help as a Side Walker
Side Walkers walk alongside participants as they ride. The purpose of a Side Walker is to help keep the rider safe and assist their participation.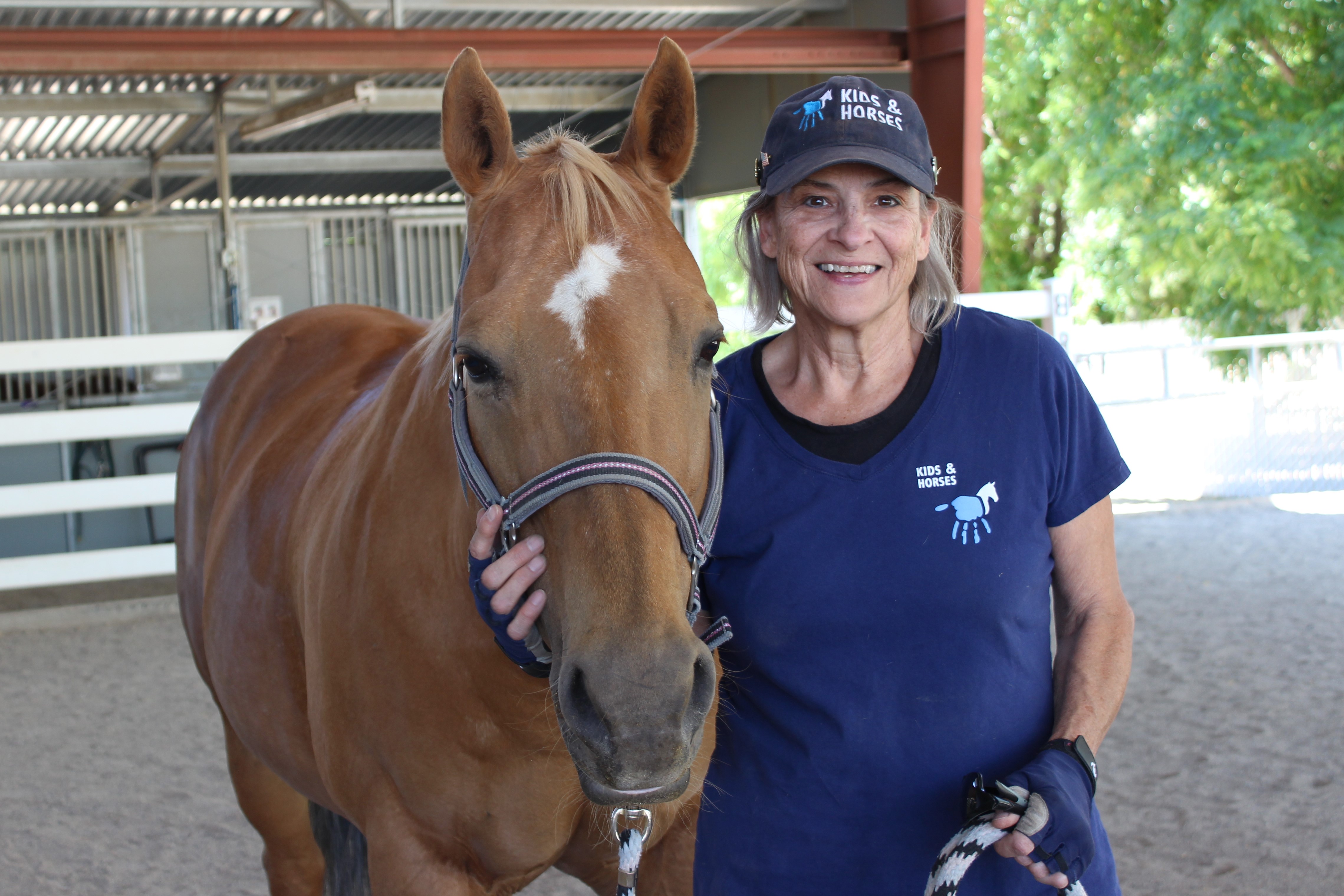 Become a Horse Handler
Horse Handlers guide horses while clients ride by leading or long-lining. A Horse Handler grooms, tacks and handles the horse during the therapy session or adaptive riding lesson.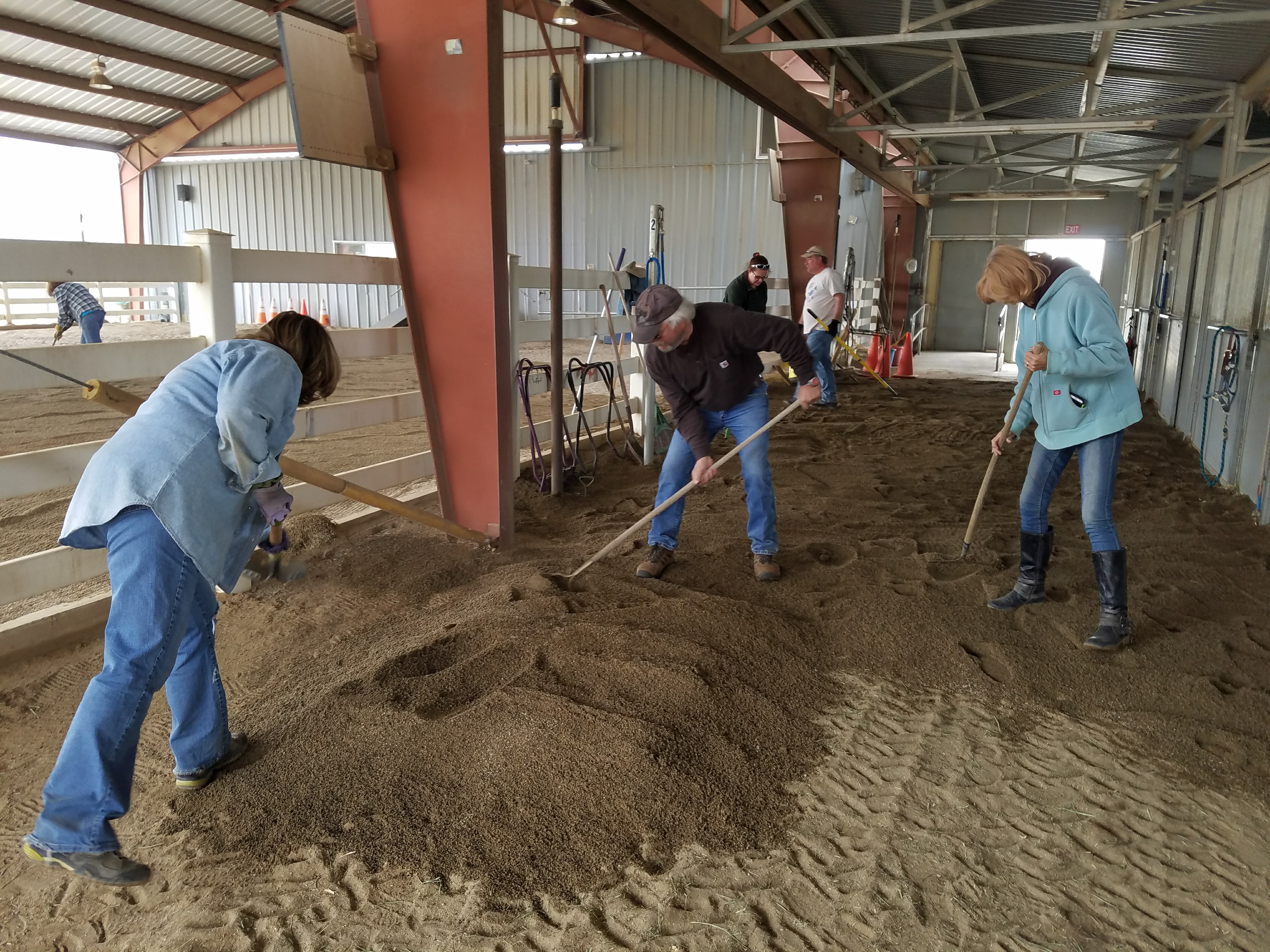 Serve on the Facility Crew
Facility Crew members help maintain our nearly 6-acre ranch! Responsibilities can include but are not limited to, cleaning our building, weeding, maintaining fences, ranch repairs, etc.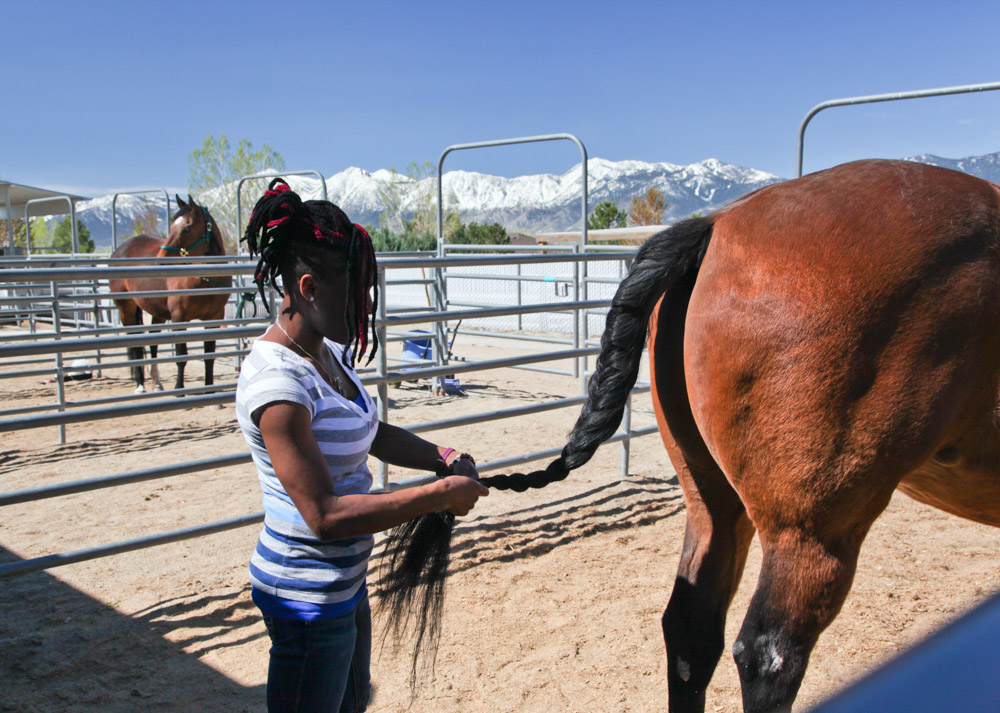 Join the Equine Crew
Equine Crew volunteers may help with turning-out horses, preparing horse lunches, feeding, manure pick-up, etc. Horse experience required. 
Volunteering at Kids & Horses is fun and rewarding!
How do I become a volunteer?
If you are interested in becoming a volunteer, please complete our Volunteer Application. You may also email info@kidsandhorses.org or call 775-267-1775.