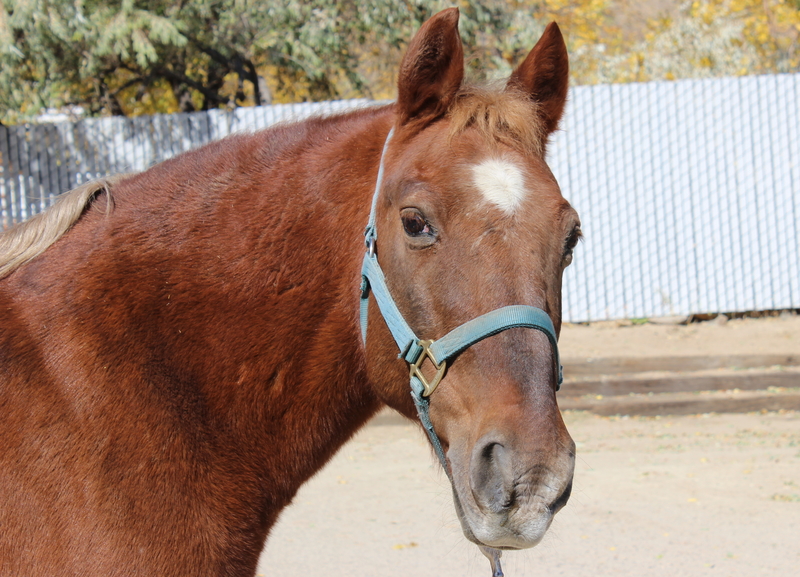 Doc
Doc is a Kentucky Mountain Horse and the oldest horse in the herd. He is known as Mr. Steady and Dependable. As far as horses go, Doc is a saint, and many people comment that there must be a very special place for him in heaven.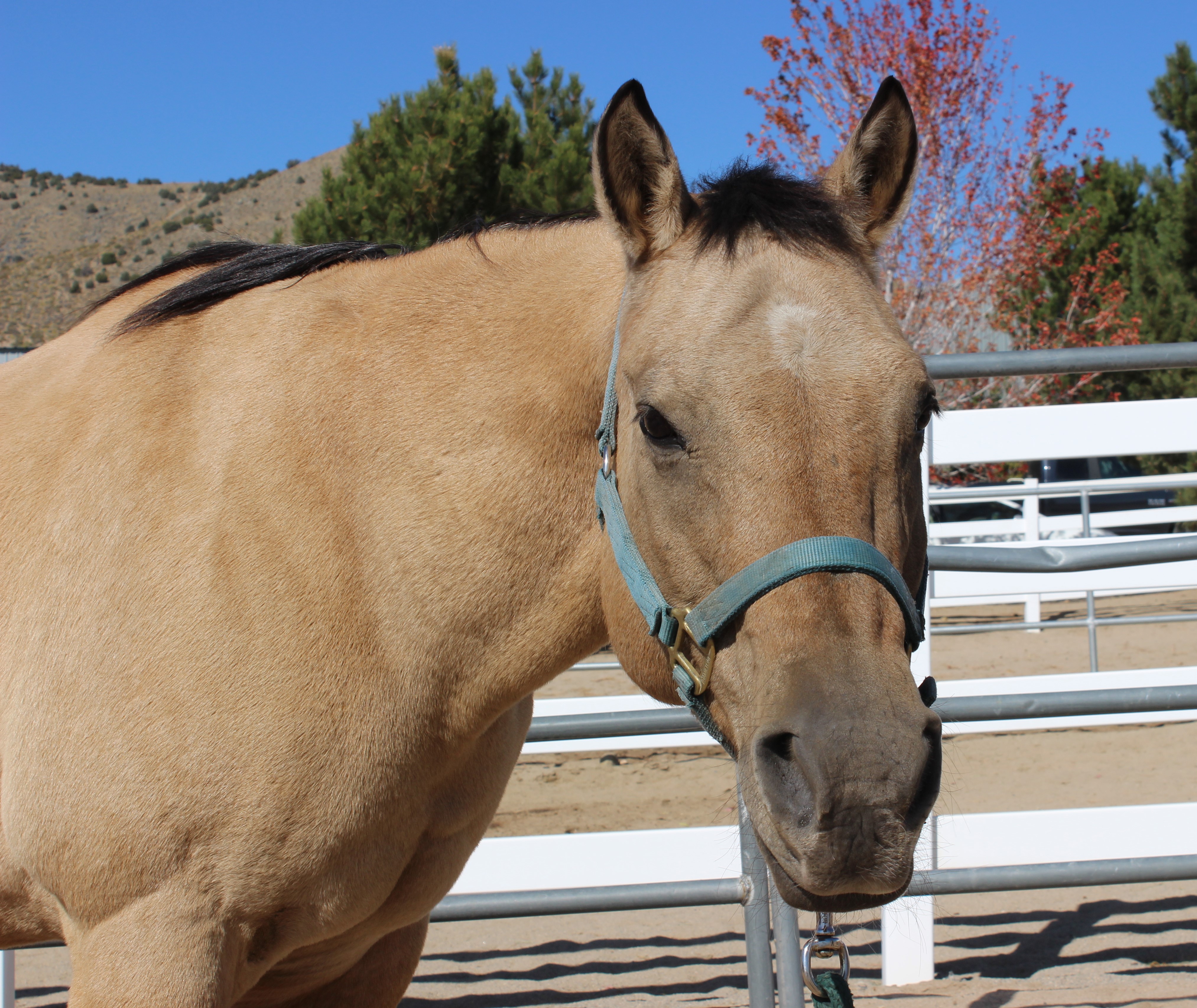 Whiskey
Whiskey is a true treasure, and the ranch's "little ray of sunshine". The herd wouldn't feel complete without him. Whiskey is always willing, very sweet, and makes a great match for a variety of our students.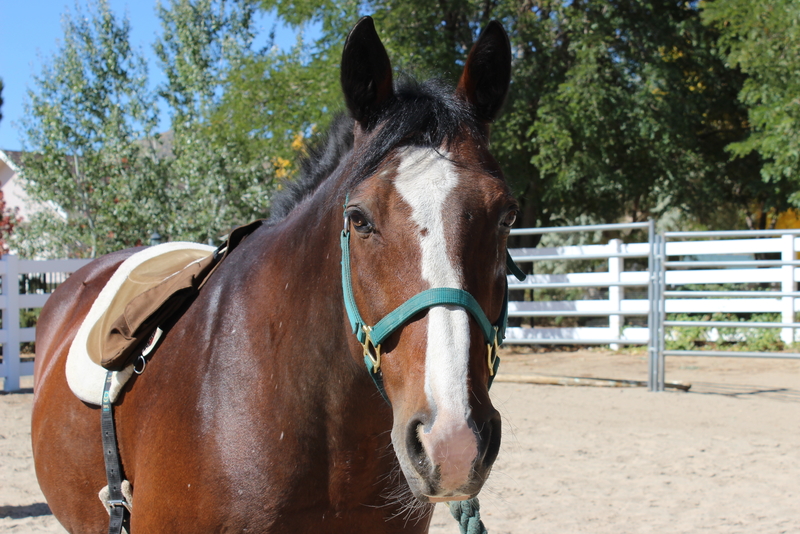 Tonka
Tonka has proven himself to be a stellar program horse and valuable partner. Not only is he stunningly beautiful, but he also has impressive manners and a kind, gentle, caring demeanor.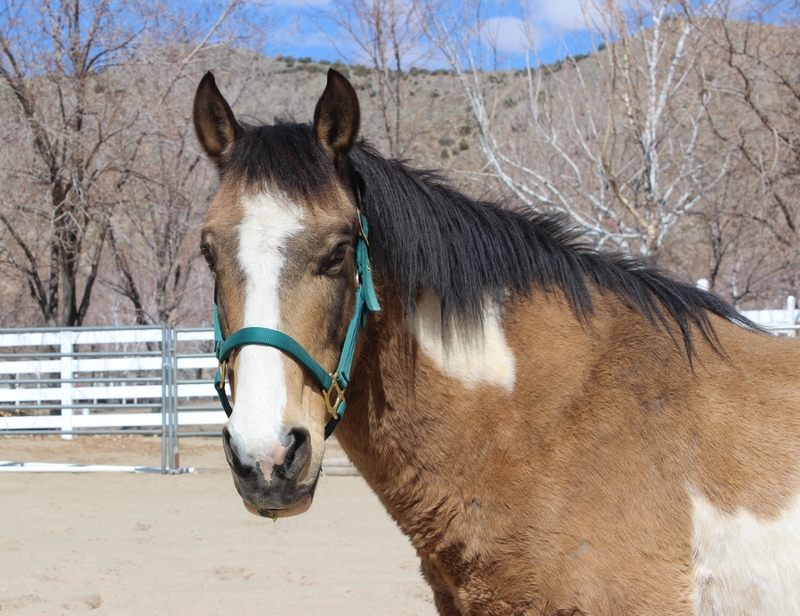 Mel
Mel is our slow and steady mustang who has a background in trail riding. His consistency makes him a trustworthy mount for our clients. If anyone needs some extra horse love to make them smile, Mel is a top contender.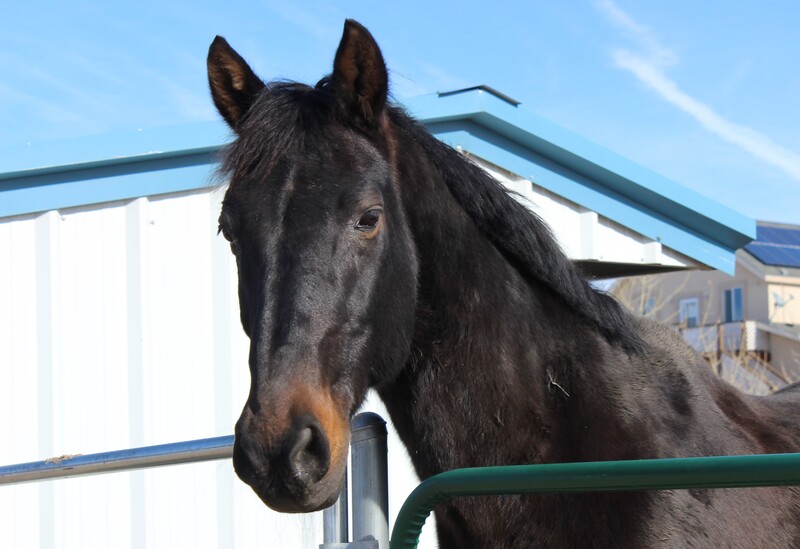 Ricky 
Ricky is the biggest love. The crew around the ranch has affectionately nicknamed him Romeo because he falls head over heels with every mare he passes and because he would be completely content snuggling with his favorite humans all the time.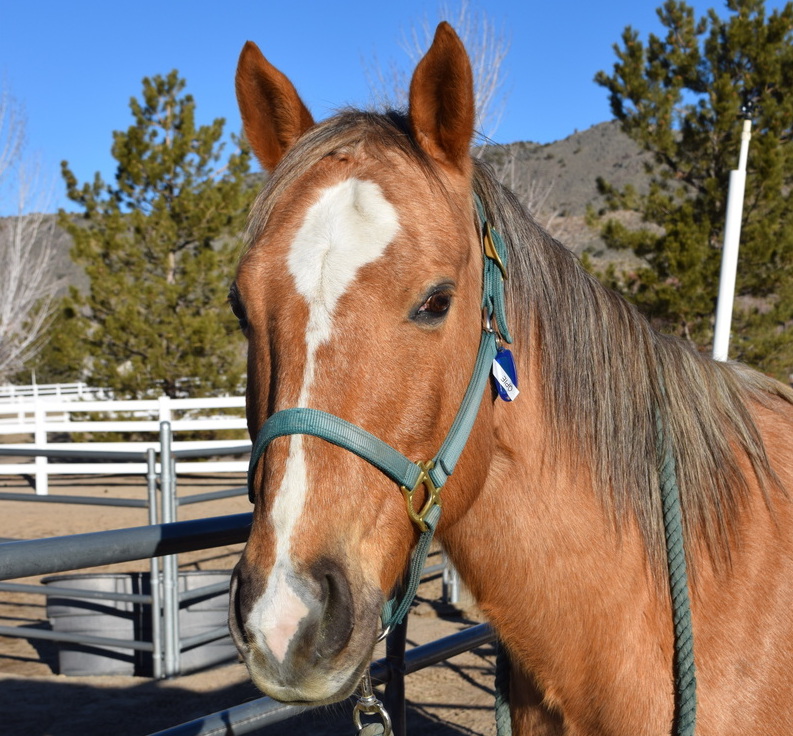 Opie
Opie is an adorable sweetheart. He easily makes friends with all the horses around him and would also prefer having a buddy close by. Even though he is very social, Opie enjoys having a job and being put to work too.
Our program horses are patient, kind and love their special jobs! All of our horses are owned by individuals in the community who lease them to Kids & Horses. Before officially joining the team, each horse must pass an intense 90-day trial. During the trial, they must demonstrate that they are comfortable with a variety of toys, wheelchairs, loud noises, having multiple people around them, different ways of mounting and more.
Click HERE to find out what we look for in our therapy horses.
How can I donate or lease a horse to the program?
If you have a horse that you feel may be a good fit for our program, please complete our Prospective Horse Questionnaire. You may also email info@kidsandhorses.org or call 775-267-1775.
Prospective Horse Questionaire