About Our Team
Passion Driven By Knowledge And Solidified with Loving Action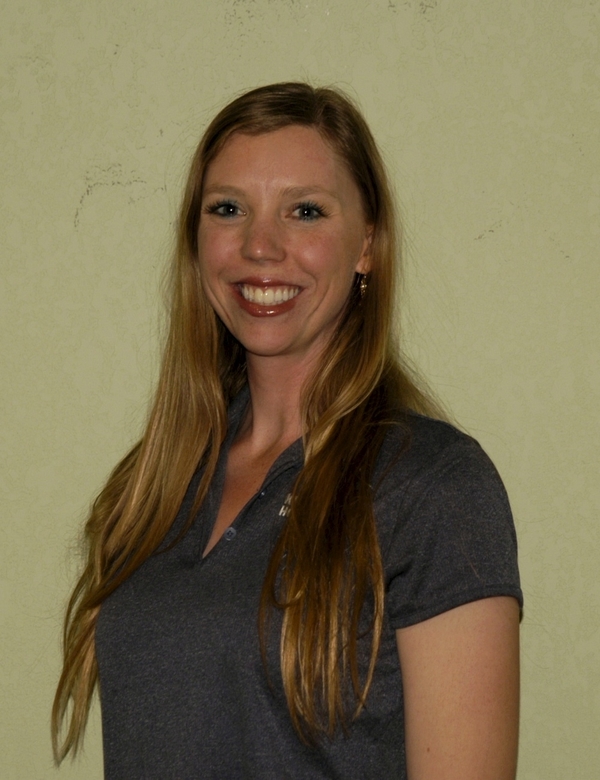 Amy Schelert
Occupational Therapist
Amy grew up in Sacramento. At age15 she was introduced to a program similar to Kids & Horses. She became a certified instructor in 2009, and became an occupational therapist in 2011. Amy's favorite thing about working at Kids & Horses is helping individuals with disabilities reach their highest potential while having fun! Fun Fact: Amy played equestrian polo in college.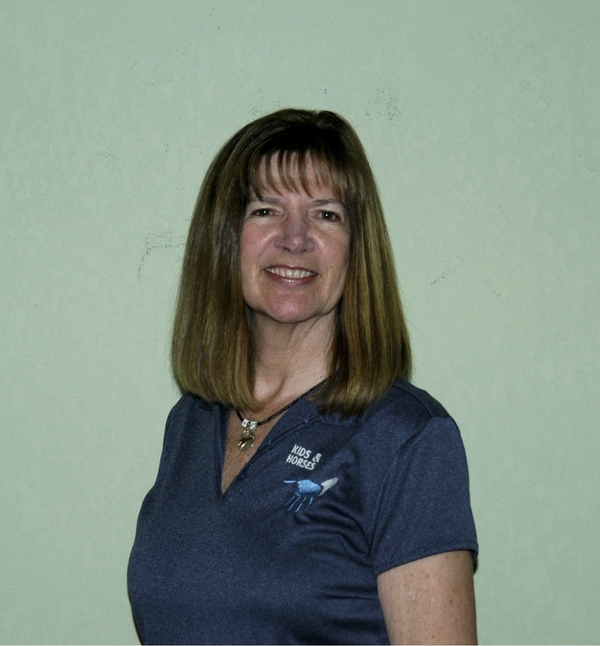 Barb Morningstar
Business and Volunteer Manager 
After volunteering one Sunday afternoon in 2008, Barb knew that that was what she wanted to do. She retired early from the State of Nevada to accept her "dream retirement job" at Kids & Horses in 2011. Barb recruits, trains, and schedules all of our volunteers. She performs many tasks and is invaluable to our program!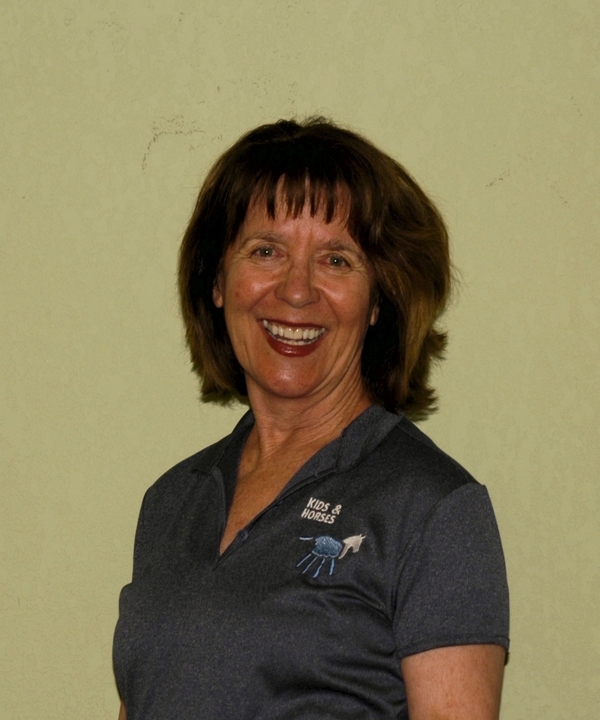 Cat O'Brien
Program Director, Equine Manager, Instructor
Catherine "Cat" O'Brien is originally from Chicago, but spent much of her life in Southern CA. Cat had been in public education for the 20 years teaching ESL and Spanish at Carson Middle School. She became a certified instructor in 2017. Cat loves being a part of the Kids & Horses team.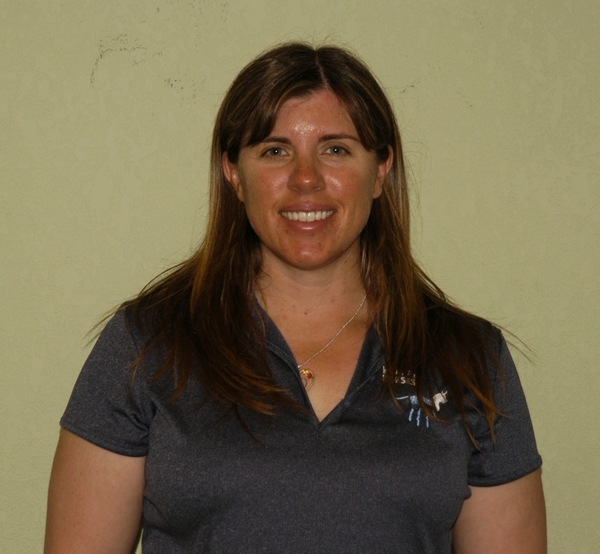 Erin Vaillancourt
Physical Therapist
Erin was raised in Gardnerville, Nevada since she was 7 years old.  In her spare time, Erin love doings anything outdoors with her husband and two kids.  Some of their favorite hobbies (besides horses of course) are rock climbing, skiing, and kayaking.  The thing Erin loves about working at Kids and Horses is being a part of a team that is passionate about helping others through the use of a horse. Erin says, "It really doesn't feel like work, and I love the entire team here."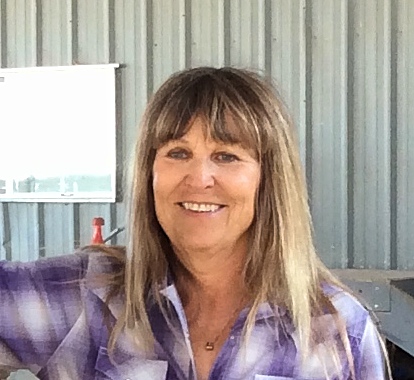 Sheila Schwadel
Instructor
Sheila is a Real Estate Broker, and has had horses for many years. "It has been really gratifying to see the progress in my student riders, some who were afraid to go near a horse the first time, yet now groom, saddle, and ride independently ride!" Fun Fact: Sheila volunteers with mustang rescue and training.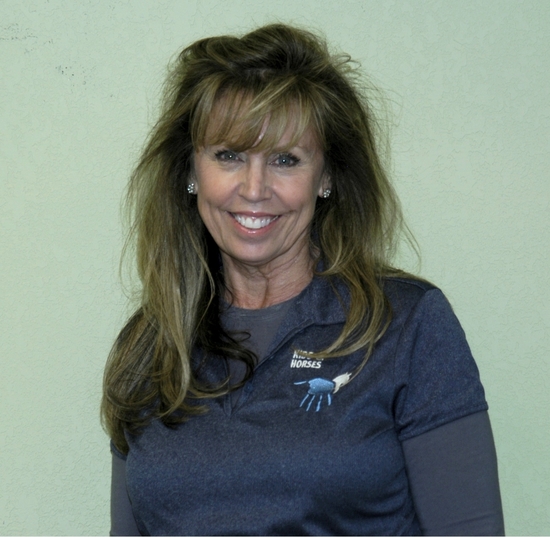 Katie Bushnell
Instructor
Katie Bushnell is from Truckee. She started working as a certified instructor at Kids & Horses in 2012. Katie says, "Some days my favorite thing is the horses and sometimes it's the students but it is always my coworkers." Katie loves doing things in the outdoors. Paddle boarding, hiking, taking dogs (both her own and the neighbor's) on a daily walk, and of course horseback riding!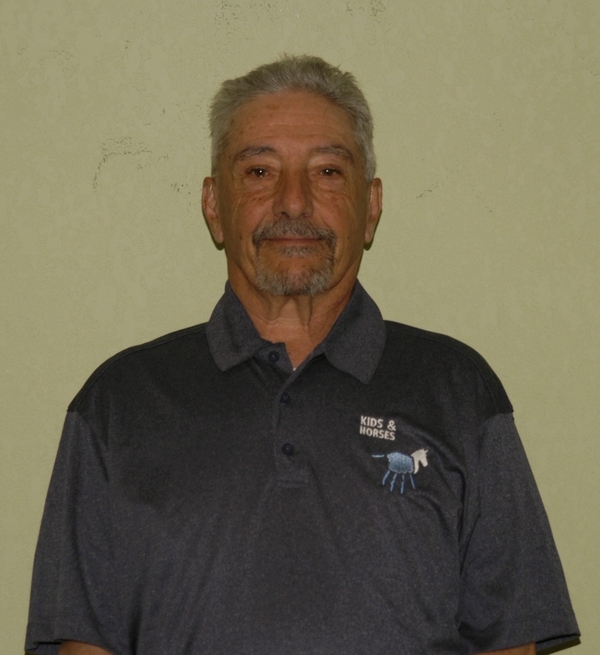 Vince Pirozzi
Facility/Safety Manager, Instructor
Vince was born and raised in New York City. He has 38 years of firefighter/paramedic experience, and was commander of Carson City mounted police for 10 years! Vince became an instructor in 2013. His favorite part of teaching is helping his students reach their goals. Fun Fact: Vince enjoys building detailed model boats!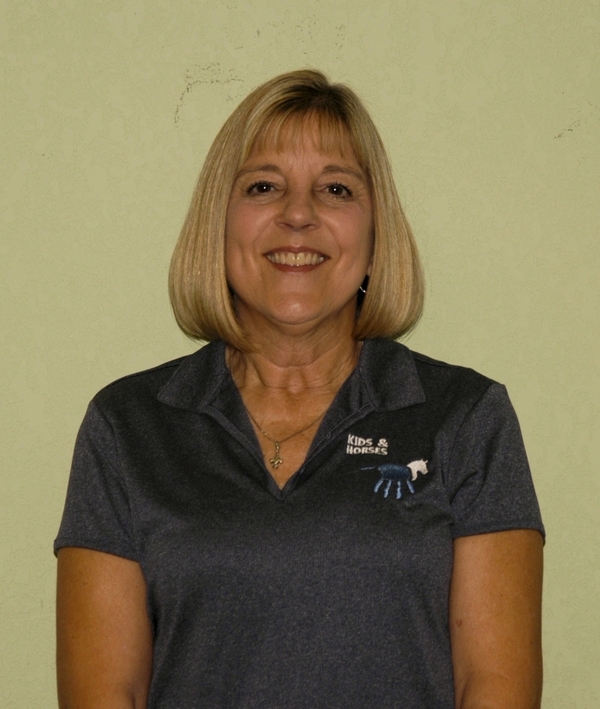 Lisa Fletcher
Instructor
Lisa is a native of New Orleans. She earned a BA in elementary and special education from the University of New Orleans.  Lisa met Sam (our founder) in 1999. He recruited her to volunteer and instruct at Kids & Horses. She is proud to be part of the Kids & Horses family!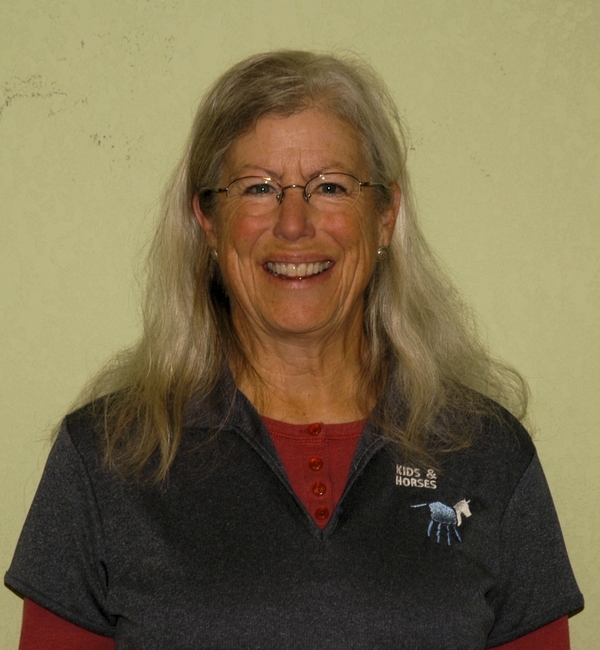 Judy Holt
Instructor
After a career with the State of Nevada, Judy became a volunteer at Kids & Horses in 2006 and qualified as a registered instructor shortly thereafter. To be able to enhance someone's life experience through their relationship with horses is an amazing and magical process, one which Judy hope to continue for many years to come.
Ryanna Blake
Public Relations Intern, Ranch Hand 
Ryanna has lived in Nevada her whole life. She started working at Kids & Horses in 2016, and loves being part of a community where lives are changed and miracles are witnessed. Fun Fact: Ryanna likes to read and write in her spare time.
Kim Scott
 Ranch Hand 
Kim was raised in Southern California. Horses have always been a part of her life, and her love for horses is what brought her to our program. Kim started working at Kids & Horses in 2016. Her favorite part of her job is everything from the volunteers, the horses, and the staff!!
Don't Be Shy. Get In Touch.
If you are interested in working together, send us an inquiry and we will get back to you as soon as we can!
Contact Us